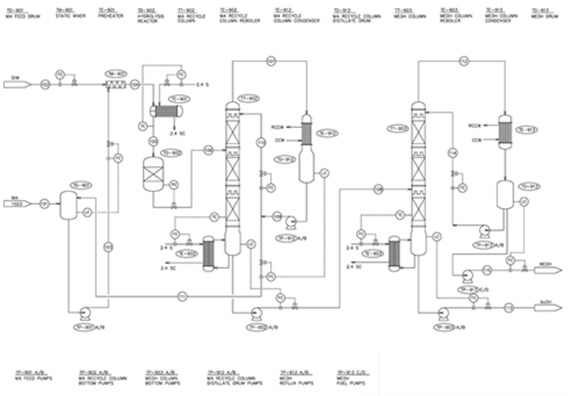 Basic Engineering
Basic engineering is a key task of plant engineering, enabling detail engineering
by providing information on process know-how or licensed process.
TPT Pacific has been performing basic engineering & process simulation based
on rich experiences for tower design in domestic and overseas, and our proven
process technology and experts provide the optimal and advanced process
plant solutions for customers. A basic engineering package typically includes
the following tasks, ranging from supplying main equipment to skid-mounted
unit according to the customer's requirements and scope of supply.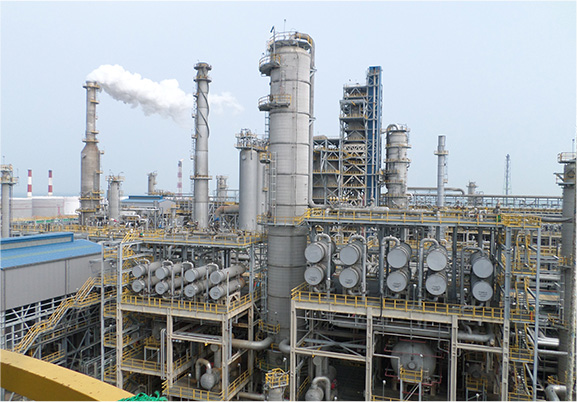 Contents of basic
engineering package
· Process description
· Process simulation
· Process feasibility study
· Process flow diagram(PFD)
· Mass & Heat balance
· Utility list
· Piping & Instrument diagram (P&ID)
· Equipment datasheet
· Equipment & Instrument specification
· Process control description
· Preliminary equipment layout
· Preliminary operating instruction
· Supervision for start-up

A.

1st Floor Hanaro Building, 25, Insadong 5-gil,
Jongno-gu, Seoul, 03162, Korea (Head Office)
T.

+82) 2-6356-2550 (Head Office)
T.

+82) 52-237-2720 (Shop)
E.

tpt@tptpacific.com